A recent BBC article stated that 2023 is on track to see the highest number of companies going bust since the financial crisis of 2009.

Recent research from insolvency firm Begbies Traynor concluded that 'firms in critical financial distress' jumped 25%, and insolvencies rose 10% from a year ago in the three months to the end of September 2023.

Such has been a result of rising costs, higher inflation and weaker consumer demand due to the cost of living crisis. Not only does this result in job losses, but it also potentially leaves a commercial landlord with an empty property to have to source a new occupier. This leads to marketing and holding costs (empty rates, insurance, etc) but also, potentially more significantly, repairs and redecoration costs. With no tenant to pursue dilapidations, any remedial works as a result of a former tenant not complying with their lease covenants will fall to the responsibility of the landlord. A tenant may have been in the property for decades with no ongoing maintenance works and a lack of 'TLC', leading to a landlord having a bill for thousands of pounds in order to relet the property.

As a result, I am seeing more landlords taking action to be better prepared for such a scenario. In some instances, I am seeing repair notices issued to tenants. An interim schedule of dilapidations may be served. Other examples include lease renewal negotiations where I am seeing landlords insist on a schedule of works being undertaken as part of any agreement. This may require a tenant to attend to certain works (for example, repair a defective roof, remedy any damp issues, repair rotten windows) during the first, say, 12 months of a lease. This ensures, at the very least, that the external fabric of the building is maintained, thus limiting the landlord's cost exposure should a tenant fail.

We have received instructions from both landlords and tenants to assist with such issues - whether advising a landlord on their potential options or assisting a tenant in reaching a sensible compromise.
If you require assistance in relation to the above matter or have any questions, please contact Neil Burridge neil@raeburnconsulting.com.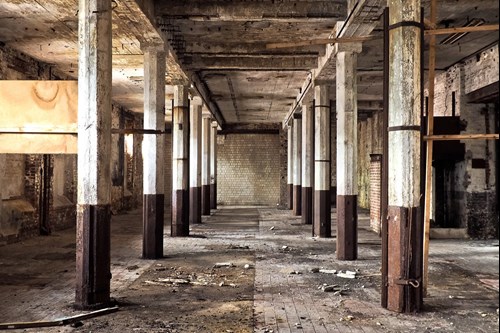 Chartered Surveyors
Raeburn Consulting
With over 50 years combined experience we are the property experts to help you.