Lease renewals: is PACT the only path?
Mediation of lease renewals can offer significant benefits over court proceedings and PACT
Where the parties are unable to agree the terms and/or rent of a renewal lease under the Landlord and Tenant Act 1954, the default position is an application to the county court and now the First-tier Tribunal (Property Chamber).
The pros and cons of that process are well-rehearsed. Suffice to say the process can be lengthy, costly, and ultimately the judge may have little or no experience of leasehold property terms and the rigours of sifting comparable rental evidence. If you were designing a scheme for resolving lease renewal disputes, the county court process would not be it. In its defence, it succeeds insofar as the fear of falling foul of the many pitfalls of the process serves as a powerful incentive to reach agreement.
Cut a deal at any cost?
Of course not. Negotiations, especially when founded on equally valid but nonetheless opposed expert opinion evidence, can result in each side appearing equally intransigent. If not checkmate, then check.
The established alternative dispute resolution forum is, of course, professional arbitration on court terms (PACT) – a joint initiative introduced by RICS and the Law Society that will soon be celebrating its silver anniversary.
The advantages of arbitration are – in theory – speed, privacy, flexibility ("documents only", instead of a hearing) and, crucially, the opportunity to have a cognate professional appointed to determine the dispute. It is this final consideration that is very appealing. RICS advertises PACT as being a "quick, efficient and cost-effective solution to your commercial lease renewal dispute". However, PACT can be as time-consuming as court proceedings and just as expensive, especially if one of the parties is slow-pedalling the process in order to keep their options open, for example to relocate premises. Much will depend on how proactive the arbitrator is. Arbitrators also have limited training in the law, and so while more likely to understand valuation evidence than a judge, are not necessarily best placed to
determine, for example, the lease length.
An arbitration can also be as adversarial as court, along with the arbitrator having a similar costs sanction. The difficulty in identifying the winning party in any lease renewal dispute is well-documented. This "fear" of falling foul of costs, common to both court and PACT, can understandably act as an unintended barrier to achieving compromise. For that reason, PACT or court ought not to be the default options.
The crossroads
There are other paths to breaking the deadlock in negotiations, providing broader flexibility for agreeing terms. Mediation is the most obvious.
It is an often-overlooked alternative form of ADR in lease renewal proceedings, yet has become the preferred form in, for example, dilapidations disputes. It is attractive in comparison with the traditional dispute resolution routes, owing to its relative speed, economy and removal of the adversarial aspect (and costs fear).
Crucially, mediation should be considered to be "assisted negotiation". There is no judgment, or award. The mediator's skills lie in assisting the parties, in "closed" sessions, to understand the prospective weaknesses in their respective cases should they go to trial – to then assist them in crafting their own settlement, achieving elements (for example, a rent-free period or altered demise) not otherwise achievable within the strict confines of the 1954 Act.
Mediations usually last one day and can be arranged within a matter of weeks, with each party strictly bearing their own costs (of whoever they wish to attend) plus one half of the mediator's fee. Mediations are strictly confidential and without prejudice so that the parties are able to speak freely and openly. Court or PACT produces a black-and white  outcome that neither side may be happy with. At mediation, the parties are free to agree whatever terms they wish. Furthermore, as the trend is towards shorter leases (commonly five years with earlier break option(s)), there is simply not the time to spend up to 12- 18 months awaiting a determination at court, or a PACT award.
At mediation, settlement is commonly achieved on the day. The Centre for Effective Dispute Resolution reports in its Ninth Mediation Audit that, in 2020, the proportion of cases achieving settlement on the day of mediation was 72%, rising to 93% when cases settled shortly
after the mediation day are included
Our collective experience fits with the statistics. Mediation removes barriers, often both psychological and personal, allowing a common momentum towards settlement.
Early neutral evaluation
This form of ADR typically involves either a judge or counsel considering submissions from opposing parties, then giving a view on the likely outcome at trial. It is similarly non-binding and works well on a single-point case, such as should the tenant be given a break option at year five of the term, or will the landlord be able to successfully oppose renewal on grounds of own occupation? It is also useful where there is a legal point involving, for example, the treatment of a tenant's improvement, the determination of which will unlock an agreement on rent.
However, if rent or other lease terms are in dispute that require witness and/or expert evidence, ENE is likely to be less useful, simply because the evidence is required to be fully developed and presented so as to inform the view sought.
While most business tenancy renewals are settled by negotiation, it is our experience that an increasing number falter, as landlords and tenants often have diametrically opposed expectations on rent and other terms in the aftermath of coronavirus. We encourage parties to think beyond court and PACT, exploring quicker, cheaper and less stressful forms of ADR.
This article was written by Raeburn Consulting's Director, Paul Raeburn and Lewis Couth, Director from Walker Morris LLP. This article was first published by EG – @EGPropertyNews – on 1 February. It is reproduced with their permission.
If would like to know more, please email me at paul@raeburnconsulting.com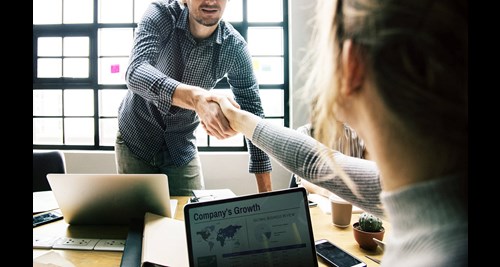 Chartered Surveyors
Raeburn Consulting
With over 50 years combined experience we are the property experts to help you.